Teak & Teak Veneer
Thursday, 16 January 2014 | edgeband.co.uk
Teak Timber
Teak is a hardwood and comes from the species Tectona grandis. It is a large deciduous tree that is native to the tropics but is also cultivated in other parts of the world such as Africa and the Caribbean. Over 30% of the world's Teak comes from Burma and it is sometimes referred to as 'Burmese Teak'.
Teak is generally golden to medium brown in colour, but will mature to a darker appearance over time.
It is a highly valued timber mainly due to it's water resistance and durability. It has a tight, generally straight grain and high oil content which make it particularly desirable for outdoor applications such as boat making.
It is also used in many other applications including interior and exterior furniture, carving and veneer.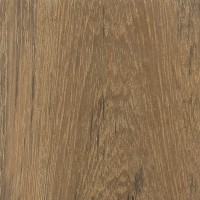 Teak Veneer
Teak Veneer is a thin layer of Teak laid over a board such as MDF, Plywood or Chipboard. Using a Teak veneered board as opposed to solid Teak timber reduces the cost considerably and is viewed by many as more ecologically sound. The care of Teak Veneer is the same as for solid Teak.
The exposed edges of the Teak Veneer board can then be covered with a matching Teak Veneer Edging tape, or a contrasting veneer edging strip may be applied for decoration. The veneer edging tape can also be used to repair or replace edging on existing Teak or Teak veneered furniture such as cabinet doors or worktops.
Due to the increasing cost of Teak an alternative is sometimes employed such as Iroko.