Walnut & Walnut Veneer
Wednesday, 30 April 2014 | edgeband.co.uk
Walnut Timber
Walnut trees that produce hardwood, as well as walnuts, are grown in California, Europe, Canada, Asia, and many other areas of the world. There are over 21 Walnut species that are grown worldwide. The tree comes from Juglandaceae family also known as the Walnut family. When fully grown, the trees average 10 to 40 meters tall. Walnut trees are considered fast growing trees, and will grow approximately 1 to 2 meters per year. The leaves on the tree, known as pinnate, can grow approximately 200 to 900 millimetres long.
Walnut timber consists of a light brown to a chocolate heartwood, and it also has sapwood, which is a creamy white colour. Because of the tree having both sapwood and heartwood, it is typically steamed so that the colour blends and matches. It consists of an open and fine grain.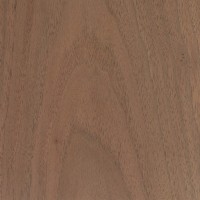 Uses for the wood are many, but it is normally used for flooring, cabinetry, musical instruments, and to make solid pieces of furniture. Because the wood is easy to work with it began being used to make furniture many years ago, and several of these pieces can be found for sale as antiques all over the world.
The hardwood also has variations of ornate grain figures. It is also a wood that can be stained easier than other types of hardwoods. Walnut is considered a moderately heavy wood with a high density. The weight of the wood is approximately 16 to 17 kg per cubit foot.
The colour range of the wood is light, chocolate brown, and dark brown. The wood has a moderate texture, which makes it extremely easy to work when carving or turning.
Walnut Veneer
A thin layer of Walnut is often placed on top of a low cost material such as MDF, this gives the appearance of a solid wood finish and is very popular in cabinet and furniture making. A Walnut Veneer Edging tape is then applied to the raw edge of the Walnut Veneered board, completing the finished solid Walnut look. We stock veneers and veneer edging, visit us to find out more.